Read Time:
3 Minute, 45 Second
Acne is an uncomfortable problem of the skin. Many people get acne and it gets better if it is taken care of. There are some acne that do not want to heal easily, even if it does come back again and again. There is no end to suffering. The various types, causes and modern treatments for acne are discussed in the sixth episode of the weekly special health program 'Digital Hospital Live: Hello Doctor'.
Dr. Consultant Dermatologist of SkinAge Dermacare was the guest of honor at the function conducted by Shravanya Touhidar. Tasnim Tamanna Haque. The January 14 event was broadcast live on Prothom Alo and Digital Hospital's Facebook page.
At first it was known about the cause of acne. When the pores of the skin become blocked, excess oil and sebum are excreted, which increases the chances of acne. It can also be caused by a bacterial infection called Propionibacterium acnes. There are several types of acne. For example, early stage acne is called comedon. It is like blackheads or white granules on the face. Acne can be caused by a bacterial infection called acne. The pimples are a little bigger and painful and have pus inside. There is another type of acne that fills the mouth. This is called cystic acne.
Age is a big factor in acne. When adolescence begins, the androgen hormone in the body increases. At this time, it is very normal for both boys and girls to have acne. It is also seen that even after the age of 25, many people are getting new acne.
Acne, which occurs during puberty or any other time, should be treated by a doctor if it is very severe or if it causes any skin problems such as blemishes or pores. Experts say that these stains or holes do not heal with any cream or gel. This requires long treatment. Therefore, problems like scarring or pores on the face can be easily avoided by treating it at an early stage.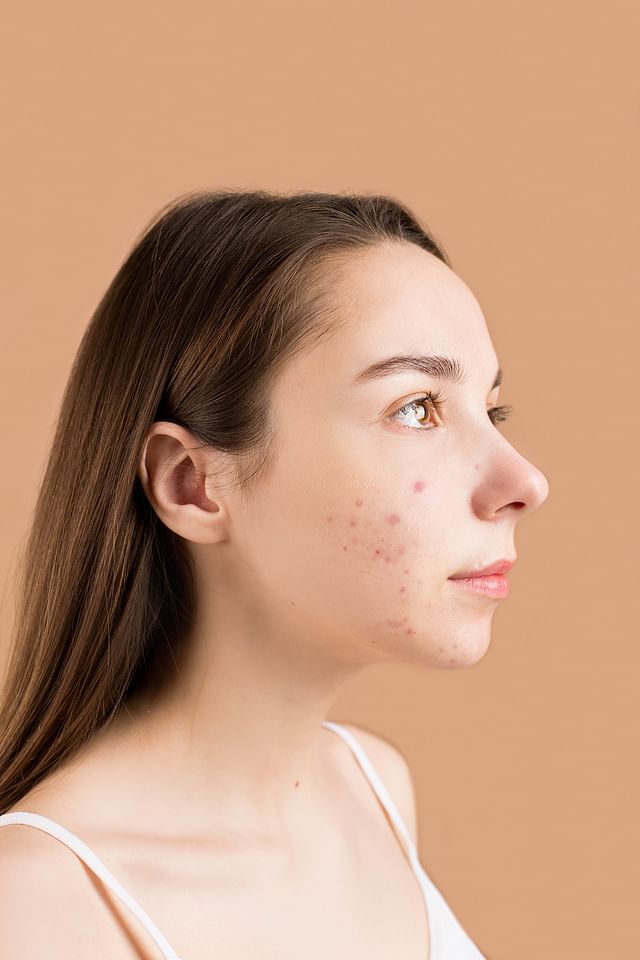 Dr. Tasnim Tamanna Haque added that acne is also related to lifestyle. Now the trend of eating fast food is much higher among the youth. As a result, they are consuming more unsaturated fats and sugars in their diet. Sugar increases sebum secretion. Lack of exercise is also responsible for acne.
There are many people who put different products in their mouths without checking. Acne can have side effects.
People who have problems with metabolism, do not digest food properly and those who do not drink water properly and do not eat vegetables, are more likely to have acne. Because, toxins are not released from their body.
Many people have acne and melt it by hand. In this regard, Dr. Tasnim Tamanna Chowdhury gave a special warning. "It simply came to our notice then. Because, we have some bacteria in our hands which can come in contact with the skin and cause more damage. It can even go deep into the skin and cause infection. '
To avoid the problem of acne, you have to pay attention to skin care. In that case you need to know your skin type first. Oil based products should be avoided on oily skin. Those with acne-prone skin, face wash with alpha hydroxy or beta hydroxy acid, and those with dry skin should use a foaming gel-type product. And in the morning and at night you have to wash your face with facewash, apply moisturizer and when you go out you must apply sunscreen.
Dr. Tasnim Tamanna Chowdhury said, "For those who go out regularly and use a lot of makeup, it is important to do double cleansing and scrubbing once a week."
Now there are many modern treatments for acne. Comedon Acne can be treated with vacuum cleansing and ultrasonic facials to remove blackheads and whiteheads from the inside of the mouth. In case of infected or pustular acne, antibiotic chemical peeling agent is used to understand the skin type. And for those who have skin blemishes or pores, there is a laser or micronedaling treatment. As a result, new collagen is produced where there are holes. Laser treatment must be done from a good place with the advice of a dermatologist. And for all skin types, you must use sunscreen for two consecutive hours. Even when it is at home and while working in front of the computer screen.
At the end of the ceremony. Tasnim Tamanna Chowdhury answered many questions of the audience regarding acne.