Read Time:
1 Minute, 44 Second
New content is being added to OTT every week. This is our regular event with new web series, movies, documentaries, reality show news coming this week.
Unidentified birds inside the cage
Type: Web Film
Streaming: Wheelbarrow
Daytime: Running
Producer Raihan Rafi responded with Poraman and Dahan. This time he appeared with a web-film. Fazlur Rahman Babu and Tama Mirza have played two central roles. Two people are trapped in an abandoned factory. Then? You have to keep an eye on the wheel to see.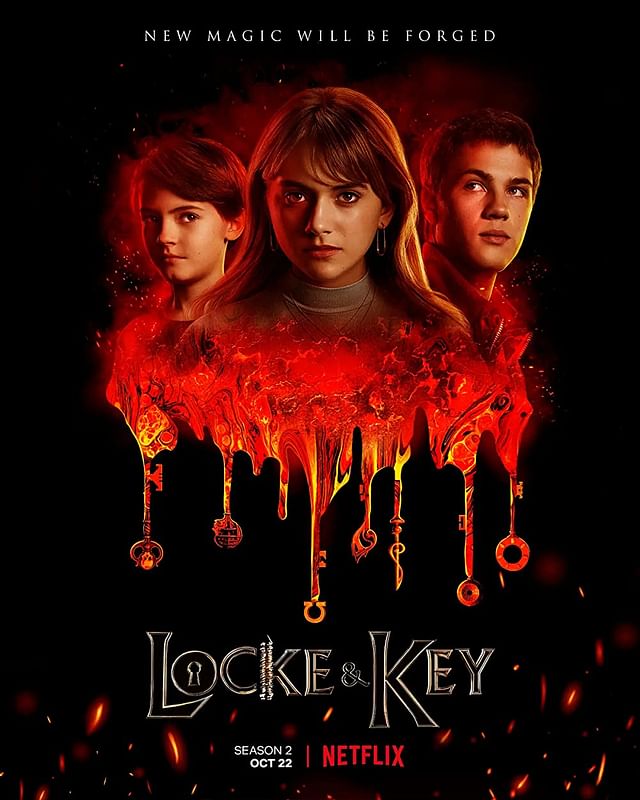 Lock and key
Type: web series
Streaming: Netflix
Daytime: Running
Randall Lock was killed by an alumnus. Helpless, his wife moved in with their three children to their family home, Key House. Soon the kids discovered some magic keys there. With which their father's death is probably related. Gradually the three children find their different keys. Discover their strange power. Lock and key series with mysterious stories. This is the second season of the web series made from the comic book series of the same name.
Into the Wild with Bear Grills and Ajay Devgn
Type: Documentary
Streaming: Discovery Plus
Daytime: Running
The sea, the mountains, the desert, or the jungle আছেন there are bare grills everywhere. This time new surprises have been brought in this thrilling show of Discovery. The stars of different countries are now going on a campaign with Bear Grylls. This time Indian Bollywood star Ajay Devgn is the partner of Bear Grylls in the new episode. The two will go out on a great expedition to the sea and forest.
Indu
Type: web series
Streaming: Noise
Daytime: Running
Indur was married with great pomp in the Bandi family. But after marriage, one strange thing after another happens. The mystery is created in the family at the moment. Heechai appeared again with the family thriller. Isha Saha has played a central role. Directed by Sayantan Ghoshal.
Heads and Tales
Type: Cinema
Streaming: GFive
Daytime: Running
The three women faced various problems at different stages of their lives. Especially when it comes to love, they have tensions with their parents. The problems of each woman are different. At one stage they stand next to each other.