Read Time:
1 Minute, 21 Second
Meadow, the daughter of the late actor Paul Walker in 'Fast and Furious', got married. Paul's longtime colleague Hollywood star Vin Diesel was present at the wedding. After the death of his father, Diesel seems to be one of the guardians of Mido.
Actor Paul Walker died in a tragic road accident in 2013. But he was not forgotten by the fans and colleagues of the film series 'Fast and Furious'. Diesel remembers Paul in the days of his birth and death. Meanwhile, there is no father. So Walker's friend and colleague Vin Diesel took the role of Mido's father in the marriage. Holding hands with the guests, he took Meadow to the wedding stage. Meadow shared several photos and videos of those moments on Instagram.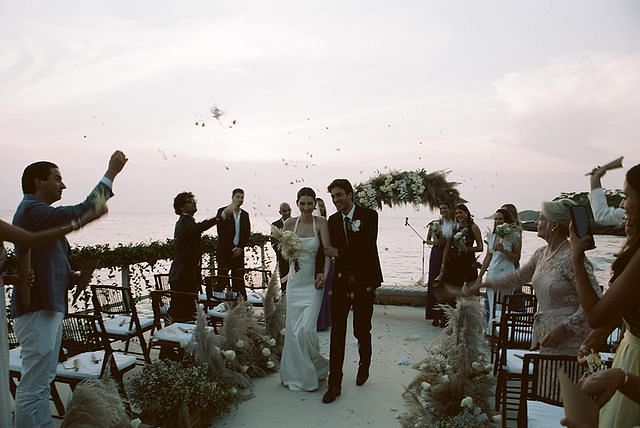 When Paul started acting in 'Fast and Furious', Meadow was very young. Mido Walker, 22, now models. His relationship with Louis Thornton-Alan lasted for several days. The exchange took place two months ago, the wedding took place on Friday. In July of this year, the two suddenly posted a picture and wrote, they have found good friends. Within a few days, a love affair developed between them. Lewis grew up in London, United Kingdom, and Hawaii, USA. The two moved to New York separately to settle into a creative profession. That's where their identity is.
In addition to modeling, Meadow now runs The Paul Walker Foundation, named after her father. He started it shortly after his father's death. Lewis, on the other hand, wants to act. She was recently admitted to the Stella Adler Studio of Acting in New York City, USA.