Read Time:
7 Minute, 58 Second
In 2006, pirates launched a series of attacks on merchant ships in the Indian Ocean off the coast of Somalia. The captain of a ship was held hostage by Somali pirates for 47 days. He described his experience to the BBC's Alex Last. That is why this episode of history is a witness.
It is the month of February of the year two thousand and eight. A cargo tugboat was en route from Russia to Singapore – captained by 80-year-old Colin Durch. He was accompanied by five crew members, one Irish and four Russians.
Upon reaching the Gulf of Aden, their ship was attacked by a group of Somali pirates – although they were about 60 miles off the coast of Somalia for fear of the pirates.
Captain Durch said, "During the day – I saw a number of fishing boats hovering around us. Usually we don't pay much attention to them. But suddenly I saw a boat approaching us at a rapid pace – which no ordinary fishing boat would do."
"It was a plastic fishing boat – with five black men in it, guns in their hands, clothes on their heads. We immediately sounded the alarm, sent a message that the ship was in danger – called May Day Call. I'm ready. "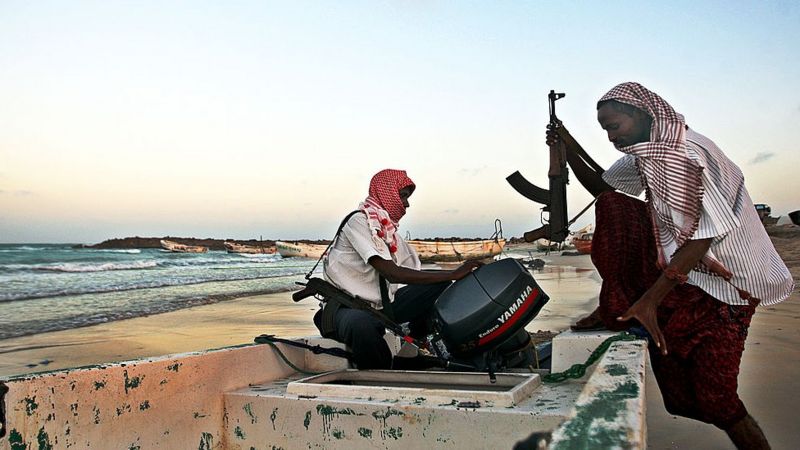 Pirate Attack: –
Captain Colin's tugboat was only 100 feet long, and it was not a fast ship. As a result, there was no way for the pirates to escape from the boat.
However, since it was a tugboat and was used to tow huge ships, it had the ability to push hard against other vessels. Captain Colin tried to use this power.
"As soon as the pirate boat approached, I turned the face of the ship and ran towards them. The boat moved away for fear of being hit, but then it turned around and came back to us. It happened a few times. Shouting and cursing. " "After two or three such incidents, the pirates started firing. We all kept our heads down. But no sound of breaking glass was heard. So I guess they might be shooting in the sky – to scare us."
"Somewhere along the way another boat appeared. We were terrified. There were two boats on either side of our ship – four on one side and five on the other."
"Since our ship is a tugboat, it is not much higher than the surface of the water. So easily they jumped on our ship. Then I stopped the ship, and waited for them to come to the sailors' room."
"We used to be very aggressive towards them a while ago, but now we are completely calm."
Pirate leader 'Captain' Umar: –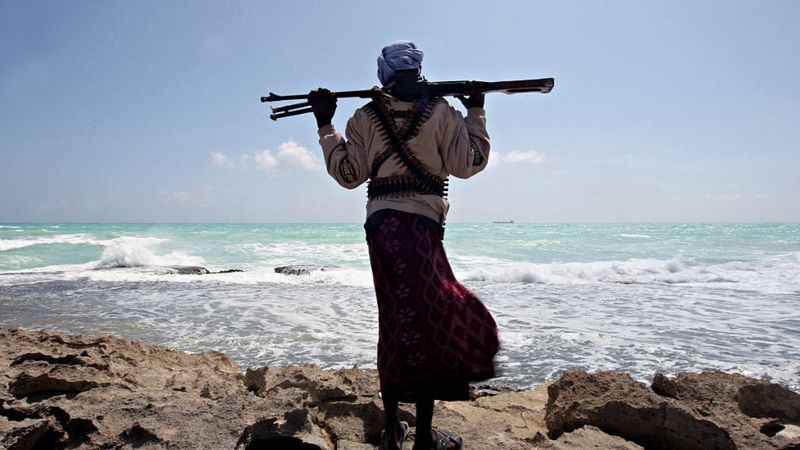 "One of the first two pirates to enter the sailor's house was a short and fat man. He spoke very well in English, his name was Andrew and he knew English. He showed the other one and said – this is Umar – our captain."
"He looks a lot like the boxer Sugar Ray Robinson – a medium-sized lean look and he didn't speak any English."
"Other pirates arrived. They told our Russian crew to sit quietly on the deck. They then ordered us to proceed to the coast of Somalia." After 2000.
Pirates say their fishing boats are losing money because of shipping, and there is no government in the war-torn country for so long – so they have chosen this route without seeing any change. It became a ransom industry.
2.5 million ransom demand: –
Captain Colin's ship was also first taken by pirates to an abandoned port on the coast of Somalia.
The place was then known as the headquarters of the pirates. Once there, some more pirates boarded Colin's ship.
Talks on a ransom began with the ship's owner in Copenhagen.
Captain Colin said, "The pirates demanded a ransom of two and a half million dollars, or ২৫ 2.5 million, within three days. Otherwise, they would shoot and kill the ship's crew."
"A few days later, the ship's owner said they would pay ড়াই 2.5 million. The pirates were furious. They said it was a great insult. Many of them said the crew should be shot dead right now.
An extremely tense situation was created. But in the next few days, the situation calmed down. "
Plan to attack the pirates with the Americans:-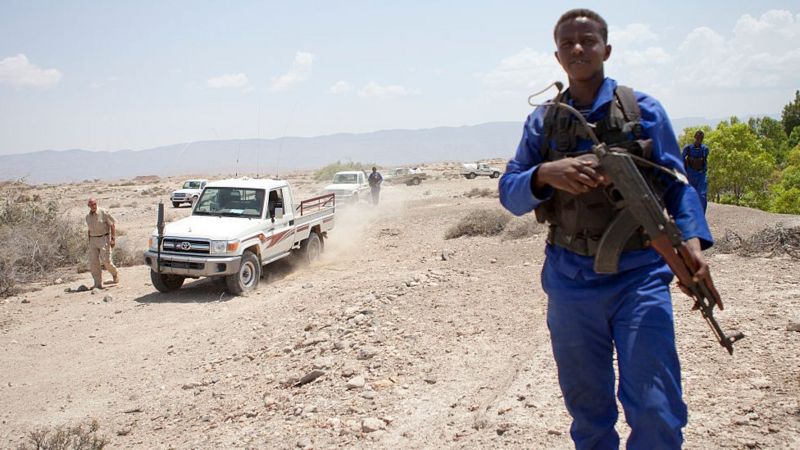 A message was sent from a nearby U.S. warship warning the pirates. However, they did not intervene.
Then Colin and Fred, the engineer, came up with a plan to attack the pirates with these American warships.
That's right – they're going to send a message to the American warship via Copenhagen that they're going to turn off all the lights and hide in the shell, and then the soldiers will attack the pirates. Extinguishing the light will be the signal of attack.
According to him, one night Colin and the crew turned off the lights of the tugboat and took refuge in the shell.
"The pirates kept knocking on our door. But for 18/19 hours we sat in that dark damp shell." But nothing happened. Maybe their message didn't reach them. Or the Americans Not interested in carrying out attacks.
Colin and his party surrendered, hungry and in a coma.
"We were treated badly at first. Then the leader of the pirates, Umar, came and pointed his finger at the deck and said, 'Captain Colin, Captain Colin, Silip.'
What else can I do, I fell asleep. From then on, we were kept in the sailor's house. You had to get permission to go to the toilet, but a pirate with a gun would go right away. "
Negotiations over money continued: –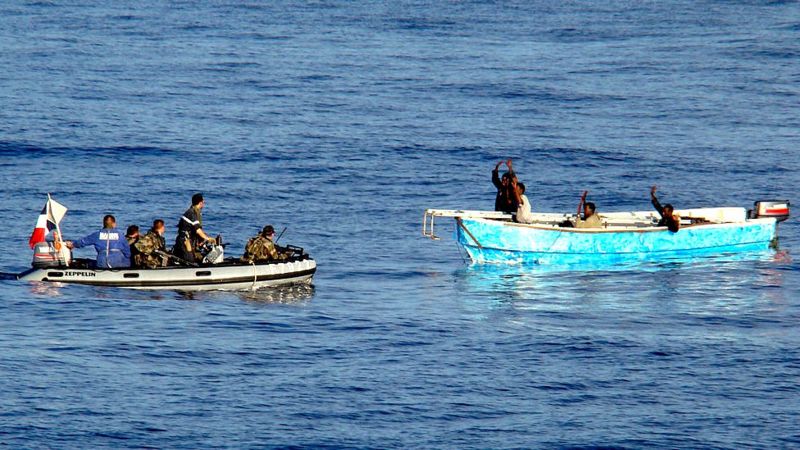 Negotiations for a ransom to release the ship continued day after day and week after week.
"They often threatened to shoot one of us to get compensation as soon as possible by putting pressure on the ship's owners. But the pirates all liked Fred. Because he was a very funny man. They would take him with them while fishing."
"Fred's understanding with me was very good. But the four Russian crew were completely different. I thought if the pirates wanted to kill someone, maybe they would start with one of these Russians."
At one point, the pirates suspected that Colin might be referring to his boss in Copenhagen. So they brought in a new translator. "They brought in a tall, slender man. He said his name was Galilee, and he was a 'respected school teacher' – but they forcibly brought him here as a translator so that the problem could be resolved quickly."
"I asked him, 'How much are they paying you?' He said, 'Five thousand dollars.' I said, 'Then there's no difference between you and the pirates.' He also spoke English very well.
In the end Rafa was 6 lakh 7 thousand dollars: –
"So that school teacher told Copenhagen – to pay the ransom for the pirates as soon as possible – otherwise they would take the ship ashore and kill all the crew."
But despite the threats, the pirates had a good relationship with the crew. They cleaned their rifles all day, and chewed a drug called khat.
"Their cooking was better than the food we ate from the Russian crew. We had camel's milk and goat meat. The pirates were all addicted to beds. They had regular bed supplies. They ate them so they could stay awake for hours. We used to sit together and sing. "
In the end, the two sides reached an agreement on ransom. Large companies often get their money back from insurance companies.
"The owner finally offered to pay 607,000. The pirates then sat down for a meeting – and after much discussion they accepted the offer."
The ransom money was handed over to the pirates: –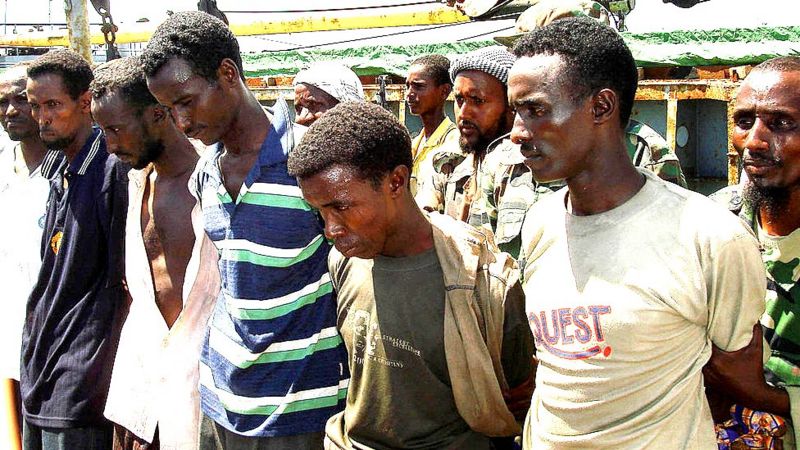 The money was sent through a British security contractor named Martin. He came to the ship in a boat from Kenya to deliver the money to the pirates.
"The British man stopped at sea a mile away from the ship. Many boats of heavily armed pirates were circling around his boat. A boat left our ship to collect the money."
"Martin called me and asked me who he was going to hand over the money to. I said I don't know. But in the end the ransom money was handed over to the right person." , Covered with biscuits. Johnny Walker whiskey with two bottles. I took charge of the whiskey. "
"The pirates shared the money among themselves all day, and there was some arguing between them. By six o'clock, many of them had left the ship."
Pirates themselves for fear of robbers: –
"But that schoolteacher translator said he and 7/8 others wouldn't get off here – because they were afraid of falling into the hands of robbers. They said they had to get off at another place 100 miles away."
Colin and his crew did just that.
"We set sail at night. I wrote in my log – the pirates are now on anti-piracy patrol. Because they are afraid of being snatched themselves.
"Around seven in the morning, another man came and took the seven of them down. We started our journey east. Thinking that we were really safe, we came out of this danger."
Captain Colin was lucky. Hundreds of ships have been attacked by Somali pirates in that area every year. Many sailors have been held hostage for years, and some have been killed by pirates.
Eventually, naval forces were deployed in the area, and armed guards were deployed to reduce the attack.